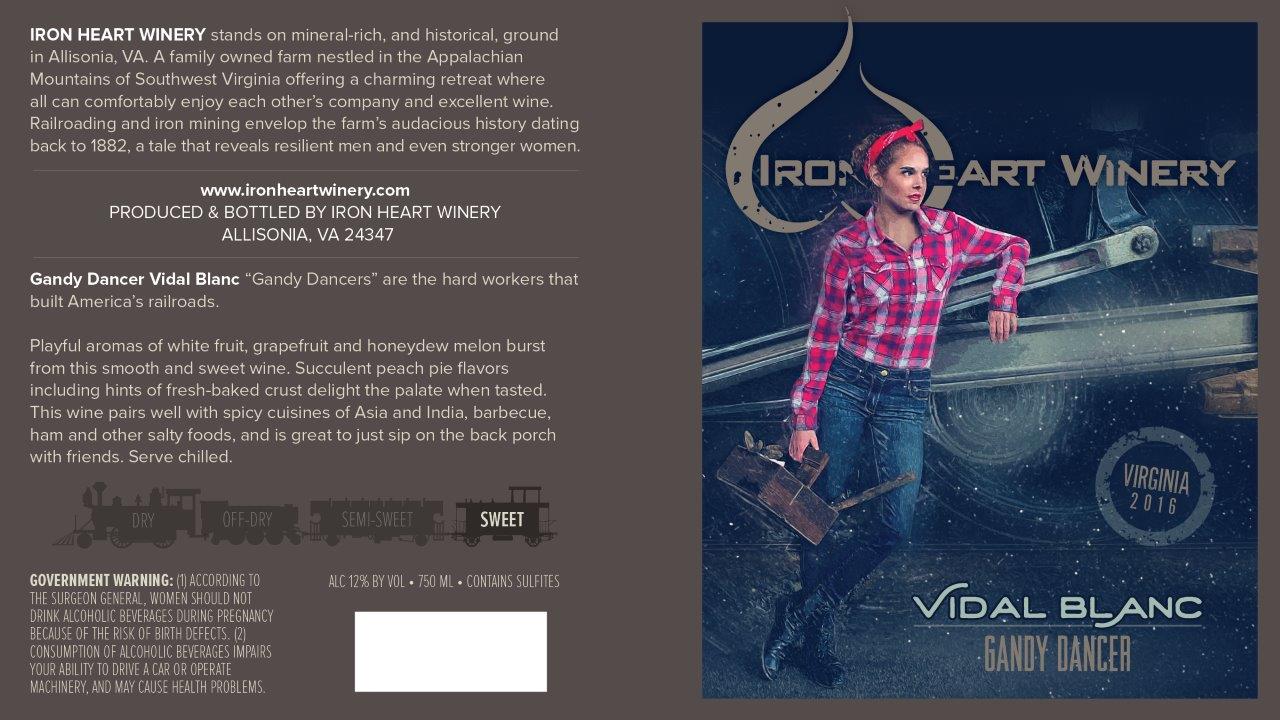 Gandy Dancer Vidal Blanc
Playful aromas of white fruit, grapefruit and honeydew melon burst from this smooth and sweet wine. Succulent peach pie flavors including hints of fresh-baked crust delight the palate when tasted.
Pairing:
This wine pairs well with spicy cuisines of Asia and India, barbecue, ham and other salty foods, and is great to just sip on the back porch with friends. Serve chilled.
Fanciful Name Definition:
Our fanciful names are derived from railroading terminology. "Gandy Dancers" are the hard workers that built America's railroads.
$14.99