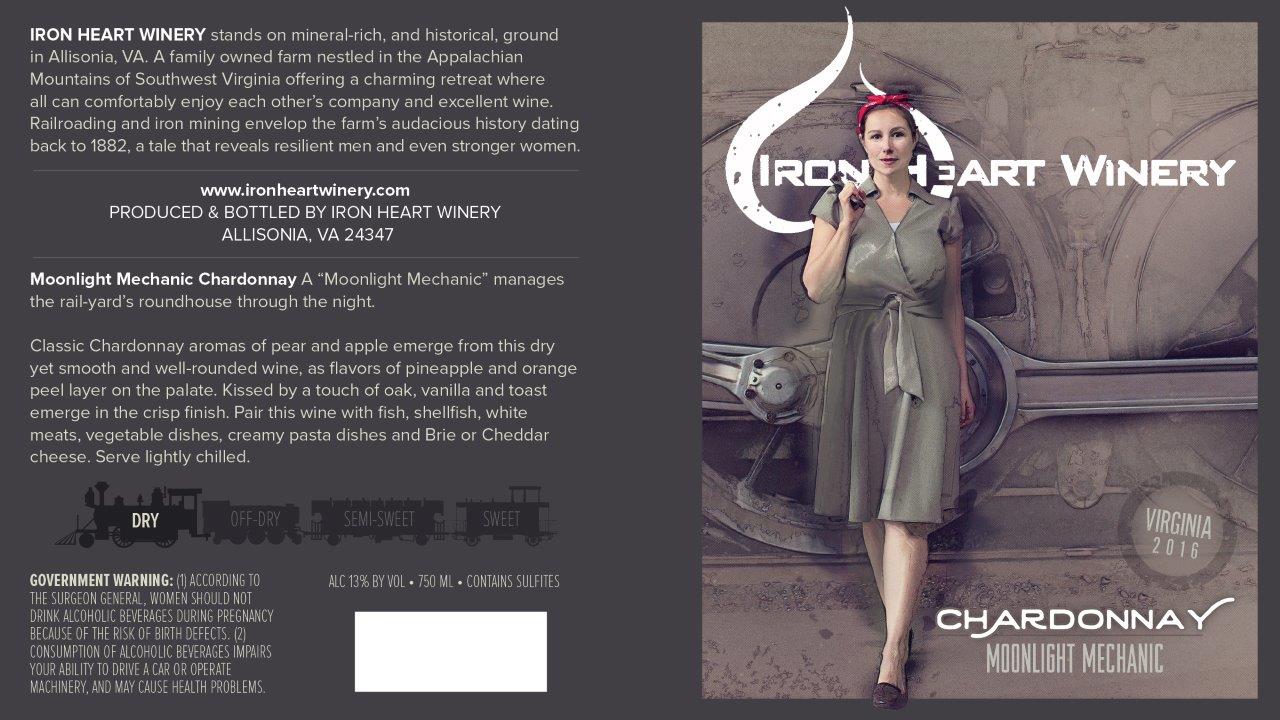 Moonlight Mechanic Chardonnay
Classic Chardonnay aromas of pear and apple emerge from this dry yet smooth and well-rounded wine, as flavors of pineapple and orange peel layer on the palate. Kissed by a touch of oak, vanilla and toast emerge in the crisp finish.
Pairing:
Pair this wine with fish, shellfish, white meats, vegetable dishes, creamy pasta dishes and Brie or Cheddar cheese. Serve lightly chilled.
Fanciful Name Definition:
Our fanciful names are derived from railroading terminology. A "Moonlight Mechanic" manages the rail-yard's roundhouse through the night.
$19.99