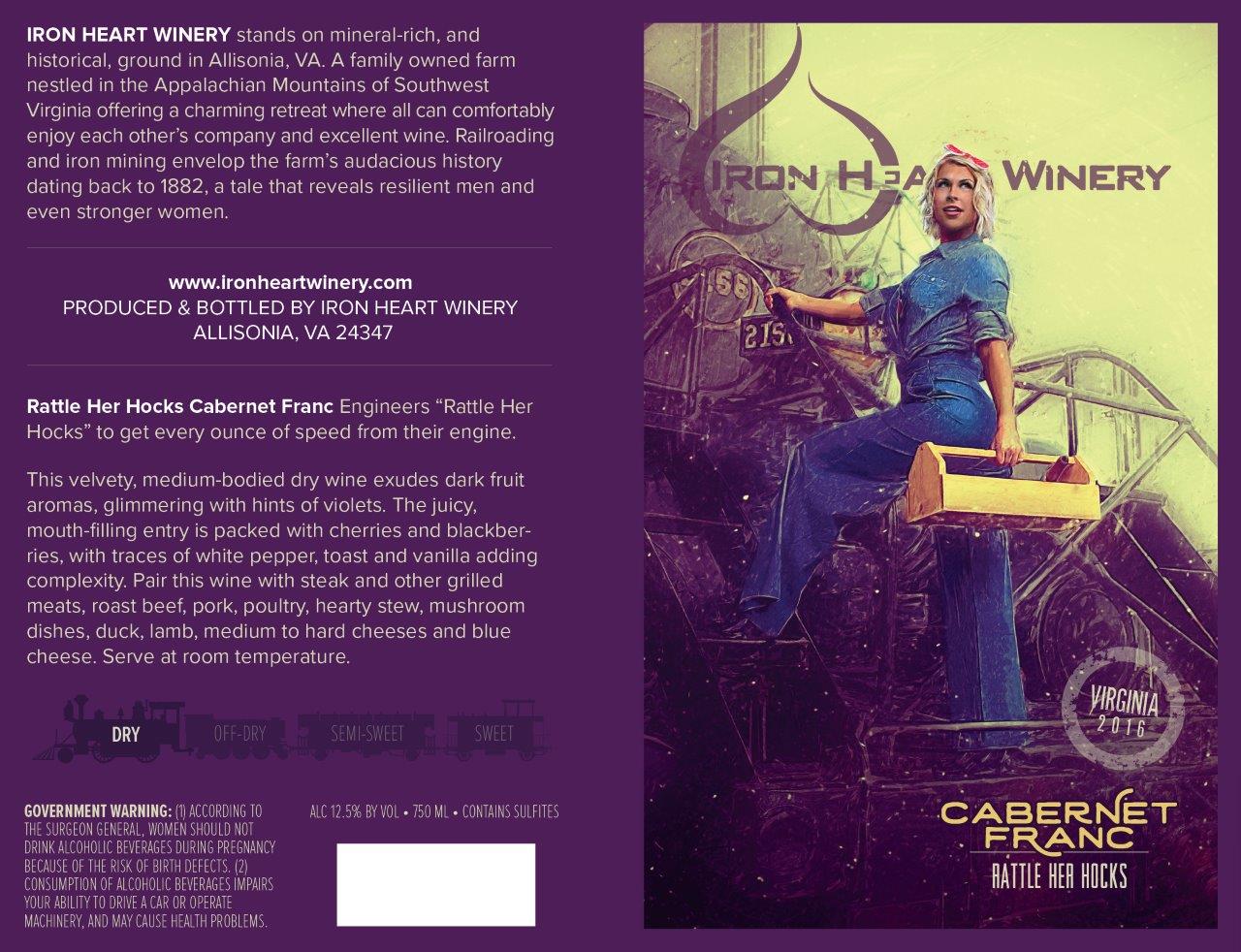 Rattle Her Hocks Cabernet Franc
This velvety, medium-bodied dry wine exudes dark fruit aromas, glimmering with hints of violets. The juicy, mouth-filling entry is packed with cherries and blackberries, with traces of white pepper, toast and vanilla adding complexity.
Pairing:
Pair this wine with steak and other grilled meats, roast beef, pork, poultry, hearty stew, mushroom dishes, duck, lamb, medium to hard cheeses and blue cheese. Serve at room temperature.
Fanciful Name Definition:
Our fanciful names are derived from railroading terminology. Engineers "Rattle Her Hocks" to get every ounce of speed from their engine.
$19.99 – Available September 2017